MAME Announces 2019 Legend Recipient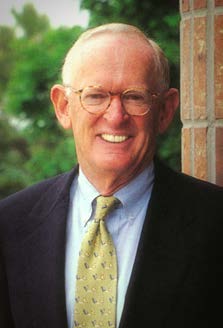 It is our distinct honor to award the 2019 Legend Award posthumously to John E. Osborn. Osborn founded Village Homes in 1984, and in just 10 years grew it to become one of Colorado's largest privately owned homebuilders, ultimately constructing over 10,000 homes. His legacy endures as an innovator in the way new homes are sold and marketed nationwide. He pioneered the vision of creating communities built around multiple generations, rich with a vibrant social infrastructure.
John was an entrepreneur, a risk-taker and a respectable businessman who put creating great places for people to live at the forefront of his career. He began his career with one of his mentors and MAME Legend Award Recipient, Geoie Writer at Writer Corporation. He then served as VP of Development of Ken-Caryl Ranch - where Village Homes built its first neighborhood.
Known for his integrity and creativity, John led a marketing-driven organization and prided himself in investing in his people. He believed that "a home building company's most important assets aren't its capital and land holdings, but rather its people".
With this business philosophy, he continues his impact through the careers of countless leaders in today's Colorado homebuilding marketplace.
Join us to celebrate John E. Osborn's impact on the Colorado housing marketplace.
Join us to celebrate on Saturday Nov. 9th
at the MAME Awards Gala
Tickets on sale through Nov. 1st