SHELTER AMID COVID | Providing housing, jobs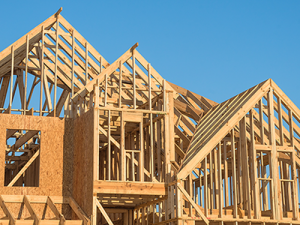 The past six months have certainly been difficult for our state. Colorado — and our state's citizens, businesses, schools and nonprofits — have risen to the challenge to contain this pandemic, keep our communities safe and healthy, and maintain our economy.
Homebuilders have embraced Colorado's spirit of collaboration and cooperation to defeat COVID-19 —while keeping tens of thousands of Coloradans working and meeting the demands of our state's housing needs. The construction industry — including homebuilding, commercial development, and roads and transportation — employs more than 180,000 workers in our state. Keeping these Coloradans safely on the job helped their families and local communities through these tough economic times.
Through the pandemic, we kept working and building because Coloradans need safe and attainable homes. You probably have seen the headlines that Colorado's housing market remains on a torrid pace and homes are in short supply. Just this month, headlines stated: "Despite recession, metro Denver home sales and prices set record in July," and, "'Shrugging off' the pandemic, Colorado's housing market broke records this summer."
This situation is not new for Colorado's housing market. Read More