CVL CONSULTANTS OF COLORADO ACQUIRED BY WESTWOOD PROFESSIONAL SERVICES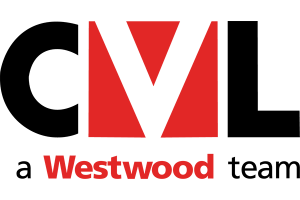 MINNEAPOLIS, MN – Westwood Professional Services, Inc. (Westwood), a leading multi-disciplined surveying and engineering firm, announced today that it completed the acquisition of an Englewood, CO-based engineering and surveying firm, CVL Consultants of Colorado (CVL), on July 31, 2020.
CVL was founded in 2000 and provides civil engineering and surveying solutions for public and private sector clients in the Front Range. Led by CEO Karl Knapp, P.E., CVL is widely regarded for projects throughout Colorado.
Knapp says, "CVL's interests and connections to our community run deep. Colorado stands to benefit from our newly expanded team, and we look forward to extending that benefit to our clients and community through the additional services that we will provide."
"We are excited to work with Karl and his team to advance our strategic objectives," says Bryan P. Powell, PE, senior vice president of Westwood's Land Division. "CVL and Westwood share the belief that our greatest asset is our people and our business is built on our relationships. We are all very excited about the opportunities that joining forces will bring to our clients and team."
CVL will operate as, CVL, a Westwood team (CVL) and continue to serve clients from their current location in Englewood, Colorado.
###
About Westwood Professional Services, Inc. (Westwood)
Westwood is a multi-disciplined national surveying and engineering services provider for private development, public infrastructure, wind energy, solar energy, energy storage, and electric transmission projects. Westwood was established in 1972 in Minneapolis, Minnesota and has grown to serve clients across the nation from multiple US offices. View more Westwood facts.
Awards: In 2020, Westwood ranked in the top 5 on Zweig Group's Best Firms to Work For and Hot Firms Lists. The firm is consistently ranked on industry top 25 lists and receives recognition for its involvement on award-winning projects nationwide.