Verizon Deal for HBA Member's Employees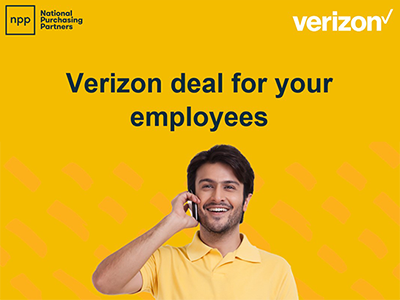 Up to 18% off Verizon fees
Your employees can save up to 18% off Verizon monthly access fees* on eligible plans, if you currently use the NPP Verizon business discount.
If your company is signed up for the Verizon business discount, simply forward this email to your employees. They can sign up for employee discounts with the HBA OF METROPOLITAN DENVER passcode: 979A70CB
Employees must first register with NPP (it's free) to access the Verizon employee discount.
Employment verification required. Employee will be forwarded to Verizon's website from mynpp.com. If the employee is already an NPP member, they can activate the Verizon employee discount here.
If you already use our Verizon discount and received a validation email from Verizon, be sure to complete it today to continue receiving your NPP discount. If you have questions, please view the Verizon FAQ page or call (800) 890-8007.
Questions for NPP? Contact customerservice@mynpp.com