Letter to HBA Members: Ted Leighty named CEO of both HBA of Metro Denver and CAHB
Dear HBA members,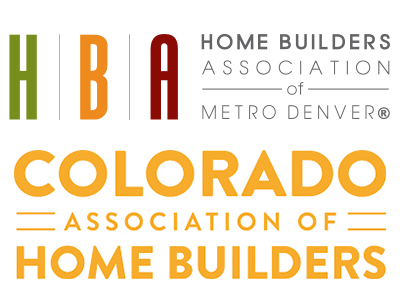 We would like to share some exciting news with you about the future of the Home Builders Association of Metro Denver and the Colorado Association of Home Builders (CAHB) .
The boards of both HBAs voted overwhelmingly to approve a Shared Management Agreement between our two organizations. The agreement, which officially begins tomorrow, will strengthen our industry by allowing both the state and metro Denver HBAs to share resources, expand member benefits and provide greater value to all HBA members around metro Denver and across Colorado.
Under the agreement, the state and metro Denver HBAs will remain separate entities with distinct boards and executive committees. The CAHB's current CEO Ted Leighty will be the CEO of both entities and will report to both boards. The HBAs will eventually merge into a single office and share some staffing and support functions, while also creating new staff positions to increase the value and services provided by our two organizations.
One of the most important considerations as we worked on this agreement was ensuring that the HBA of Metro Denver and the CAHB preserved their distinct and impactful voices for home building, housing affordability and economic vitality. We believe this agreement will allow both HBAs to amplify and expand advocacy efforts and services to members.
This plan would not have been possible without the leadership of Ted. Over the past three years, Ted has led the statewide HBA through numerous challenges, from the recent pandemic to significant challenges at the legislature and regulations and ballot measures impacting our industry. Our two boards have every confidence that Ted will lead both organizations professionally and independently, creating stronger associations that will benefit our industry and strengthen the entire network of local HBAs across the state.
Over the coming months, we will keep our members updated on the implementation of the Shared Management Agreement and the anticipated benefits to our members, including greater access to our member-benefit programs, a new safety program that will provide discounted workers compensation policies, and educational and professional development programs.
We will also be focusing on strengthening our advocacy and outreach efforts at the state Capitol and with local governments. Sharing resources and creating efficiencies between our two HBAs will allow the CAHB to better interact with and provide services to our other local associations across the state. We truly believe that this agreement will benefit all HBAs and our members, strengthening our entire industry.
If you have any questions about the Shared Management Agreement, please contact Ted at 720-923-7776 or ted@hbacolorado.com.
Thank you again for your membership and your support. We look forward to the future of the HBA of Metro Denver and CAHB under this new agreement and are excited about the future of our industry and our entire HBA family here in Colorado.
Sincerely,
Mark Bailey
HBA of Metro Denver 2020 President
Denny Rogstad
CAHB 2020 Board Chairman