Welcome Angela Harris and 2021 HBA Board of Directors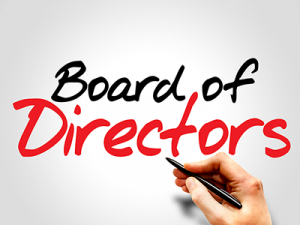 The Home Builders Association of Metro Denver (HBA) held it's 2020 Annual Membership Meeting Thursday December 10th. Over 140 members were in attendance to witness the installation of newly elected president Angela Harris and 2021 Board of Directors during the virtual event.
Angela Harris is the CEO and Principal of TRIO, an award winning, market driven, full-service interior design firm recently recognized as one of the fastest growing private companies nationwide by Inc 5000.
Other 2021 Executive Officers include: President Elect Jeff McGovern, Brookfield Residential Development; Vice President-Secretary, Randy Carpenter, KB Home; and Vice President-Treasurer, David Lemnah, Lokal Homes.
Nine additional builder Builder members were elected Peter Benson, Koelbel & Co; John Cheney, Lennar; Ricarda Dietsch, Taylor Morrison; Skyler Hager, Shea Homes; Rick Lambert, McStain Neighborhoods; Rod Mickelberry, Cardel Homes; Brian Mulqueen, Century Communities; Stephen Myers, Thrive Home Builders; and Linda Purdy, TRI Pointe Homes.
Joining the elected board members were 18 additional board appointees, which include: Amy Abeyta, Fireplace Warehouse ETC; Mark Bailey, Toll Brothers; Todd Baker, Richmond American Homes; Jason Brown, Ascent Builders; Tim Craft, Craft Companies; Philip Eidenschink, PSG Colorado; Jason Hansen, Joyce Homes; Michelle Hartley, Focus 360; Becky Hasher, Blufish Design Studio; Roger Hollard, Land Perspectives; Jim Iversen, Rio Grande Co.; Aric Jones, Oakwood Homes; Jay Mankamyer, Lewis Roca Rothgerber Christie; Tracy Sandoval, Meritage Homes; Chuck Shinn, Shinn & Associates; Heidi Tackett, Colten Mortgage; Andrea Thomas, KGA Studio Architects; and Jennifer Williams, KGA Studio Architects.