Members Recognized as Home Builder, Associate Member and Volunteer of the Year

Home Builder, Associate Member and Volunteer of the Year Announced at Annual Meeting
The Home Builders Association of Metro Denver (HBA) held an exciting celebration December 10th that drew more than 140 prominent builders, developers and associate members in the industry.  Along with the newly elected president Angela Harris and Board of Directors that were installed during the event, the engagement honored the 2020 Annual Member Awards in the Home Builder, Associate Member, and Volunteer of the year categories.  HBA Members nominated the Annual Award recipients. Each award specifically recognizes individuals who demonstrate leadership, professionalism and personal commitment in the association, and represent the "Best and the Brightest" in the industry.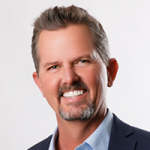 Mark Bailey, Group President, Colorado and Idaho for Toll Brothers, received the award for the 2020 Home Builder of the Year. Members nominating Mark Bailey shared "Mark consistently works on behalf of the HBA and HBF, he has championed one of his team members chairing the Inspiration Summit for 2 years, and he supports/sponsors the HBA at every major event opportunity. From an Associate perspective; Toll and Mark's team are great to work with and for. They treat people with respect and are always grateful, honest, humane and loyal."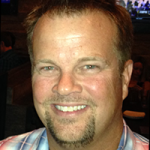 Devin Bundy, Owner of McClure Concrete accepted the award for the 2020 Associate Member of the Year.  Nominating members stated "Devin is so giving of his time to the HBA, HBF and its members. As the owner of McClure, he always seems to look out for his associates and customers first. When I think of a great Associate Member, I think of Devin Bundy."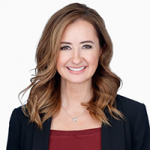 Tracy Sandoval, Marketing Manager for Meritage Homes was honored as the 2020 Volunteer of the Year. Members said "Tracy has been Chair of the Parade of Homes committee two years in a row.  First, to pull off the most profitable Parade in history in 2019, then Wow - to pull off a pandemic Parade in 2020 – the largest HBA fundraising event of 2020 - took an enormous amount of effort this year! Hats off to the woman who navigated the ever-changing rules, identifying opportunities, and problem solving to pull together this very complex program in these times! We all appreciate Tracy's tenacity and feel she deserves special kudos."
###
.