SBA and Treasury Release Updated PPP Rules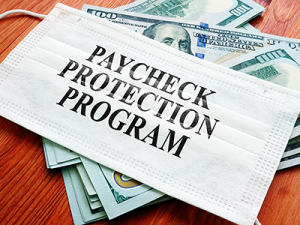 The Small Business Administration and U.S. Treasury Department have released new regulations on the expanded Paycheck Protection Program (PPP) as amended through the $900 billion coronavirus relief package that was enacted into law at the end of December.
The coronavirus rescue package provides relief for small businesses from burdensome loan forgiveness requirements; creates a "second draw" that allows small businesses to receive a second PPP loan of up to $2 million; and expands eligibility to receive a PPP loan to 501(c)(6) organizations, including state and local HBAs, if:
The organization does not receive more than 15% of receipts from lobbying;
The lobbying activities do not comprise more than 15% of activities;
The cost of lobbying activities of the organization did not exceed $1 million during the most recent tax year that ended prior to Feb. 15, 2020; and
The organization has 300 or fewer employees.
NAHB worked diligently for months to include these provisions and many other elements in the rescue package including rental assistance and a fix to the Low-Income Housing Tax Credit that would benefit the residential construction industry.
NAHB is currently reviewing the new regulations to see how they will impact our members. The rules can be found here:
For more information, contact Heather Voorman or Alex Strong at NAHB.