2021 Innovations Summit – July 27th – SAVE THE DATE!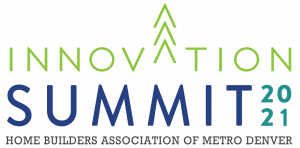 WHAT:  HBA Innovation Summit
WHERE:  Red Rocks Amphitheatre - Upper Terrace
WHEN:  Tuesday, July 27, 2021
Check-in - 8:30 - 9 a.m.
Program - 9 - 11 a.m.
Lunch/Networking - 11 a.m. - Noon
Tickets: Early bird tickets will go on sale soon!
DESCRIPTION: The annual HBA Innovation Summit brings together leaders, innovators and drivers of change for an impactful live experience designed to foster relationships and inspire new perspectives. Scheduled to be held on Tuesday, July 27, 2021 from 9 a.m. - noon at Red Rocks Park and Amphitheatre, this year's theme is Innovation on the Rocks.
The 2021 HBA Innovation Summit will feature the internationally recognized speaker Scott Dikkers, founder of the humor website TheOnion.com, and a panel of forward-thinking local leaders focused on driving change and catalyzing innovation in their fields. The presentations and experience is sure to engage think-thank discussions as well as great connections and networking opportunities. Panelists for the event will be announced in coming weeks.