Your Input Needed: 2021 Denver Building and Fire Code, Denver Green Code adoption process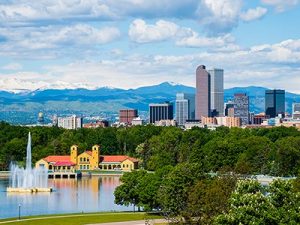 News from Denver CPD that may impact building and development projects
The City and County of Denver is adopting a new building and fire code, which will incorporate the 2021 series of international codes, as well as advance the voluntary 2019 Denver Green Code. To kick-off the code adoption process, we've created working groups to consider updates to energy and holistic sustainability requirements in Denver's building codes and regulations.
We want your input! Join us as we discuss keeping Denver balanced and viable for the long term. Before we begin the formal code adoption process, we'll be hosting a series of targeted working group discussions.
Meetings will be focused around two themes:
Raising the bar on energy performance, and
Defining holistic sustainability priorities and ideas beyond those related to energy.
Here's how to engage with us:
Submit ideas or topics: Click the link below to submit ideas or topics to working group members.
Join a meeting: Attendees will be able to listen to the working group's discussion, hear ideas that have been submitted, and use the chat and Q&A functions to ask questions and weigh in.
Open comment session: Toward the end of each working group meeting, there will be an opportunity for attendees to comment on discussed ideas. Priority will be given to attendees who submitted an idea or topic in advance.
Submit an idea for the working groups
Meeting will be held from 10 a.m. to 12 p.m.
Energy performance | June 1 (residential): Join meeting
---
About the working groups + timeline
The city has created two working groups that consist of technical subject matter experts to recommend energy efficiency and holistic sustainability updates to the technical advisory (code) committees. Broad and diverse perspectives from across Denver's neighborhoods are essential to ensuring that these updates represent and serve the values and priorities that make Denver a leader in sustainability.
In May, working groups will meet to discuss and develop ideas and concepts to help Denver raise the bar on energy performance requirements as well as holistic sustainability.
In July, we will begin accepting formal code amendment proposals from the public.
In August, technical advisory committees will meet to consider code amendment proposals.
In late 2021/early 2022, the final proposed Denver Building and Fire Code and voluntary Denver Green Code will be available for public review and will begin moving through the legislative process.