Take advantage of the Business Plan of Action from Small Business Growth Partners (SBGP) that is INCLUDED in your HBA/CAHB membership.
HBA Members,
Are you working hard but feeling like you're not getting anywhere? You do great work. Clients love what you do, but do you spend most of your time on day-to-day issues and firefighting problems and never seem to get ahead?
This coming year can be different. It can be the year that you get out of solving all the day-to-day issues and actually create the business you truly want.
End the year strong and take advantage of the Business Plan of Action (BPA) from Small Business Growth Partners (SBGP) that is INCLUDED in your HBA/CAHB membership. The BPA is your roadmap to creating a business that works for you rather than the other way around. To boil it down for you, here are a few things we have learned about the BPA and SBGP, through the direct feedback we've received personally from members…
SBGP really knows the industry, and our members could tell. They specialize in the building, remodeling, plumbing, HVAC/Electrical and HBA trade industries, and have worked with over 1,000 HBA members since 2008.
The BPA is a great roadmap to get all of your ideas (and many generated by SBGP) into a clear, concise, and actionable plan.
The DISC/Motivator Assessment that is provided through the BPA has been a big hit with members. Very eye-opening for all that have reached out to me.
Finally, they work only with HBA members, are entirely private, and work exclusively with over 25% of the HBAs in the United States.
Our top goal at the HBA of Metro Denver is to help your businesses thrive. So, if you are yet to explore this very popular member benefit, I'd highly recommend taking advantage of a BPA, especially if you don't yet have a clear (and documented) plan for your business for 2021. I've also attached some information to give you more details on what is included in a BPA.
To make it easier for you to make a decision, here are a handful of challenges a BPA solves…
You are trying to drive the business forward, but keep getting pulled back into the daily operations, and still act as the chief firefighter and problem solver
You have hit a growth ceiling, where lack of systems is starting to show in your company with mistakes, and miscommunication (internally, and with customers and prospects)
You aren't clear on a strategic direction for your company (nor are your employees)
You can't seem to find the right staff and are having team cohesion issues
You are considering Succession Planning
You get a lot of calls, but not many convert into sales
You are generating great sales, but the profit is not there at the end of the month
You are becoming burnt out, working more and seeming to accomplish less
To take advantage of this member benefit, simply following the steps below.
Click on Redeem Your BPA in the landing page toolbar
Select "HBA Members," and fill out the short questionnaire
This should only take you 2-3 minutes, and once you have registered, an SBGP representative will reach out to schedule an introductory call to explain the BPA, the BPA Process and answer any other questions you may have.
Once again, an annual BPA is included 100% through your HBA/CAHB Member Benefits (A $4,200 value).
Thank you all for your support of the Home Builders Association of Metro Denver, and thank you again for all the positive feedback and support of this exciting Member Benefit.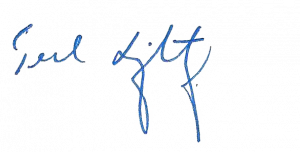 Ted Leighty
Executive Vice President, CEO
HBA of Metro Denver
tleighty@hbadenver.com