HBA planning support and industry resources for housing-impacted Boulder County residents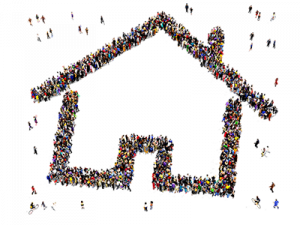 As we begin the New Year, many of us remain in shock over last week's Marshall Fire and the devastating loses to the residents and small businesses of Boulder County. Seeing that devastation understandably makes us want to help those impacted as quickly as possible.
Thankfully, there are many local nonprofits and charities, as well as the federal and state governments, providing immediate assistance to those impacted.
Please know that the HBA of Metro Denver is working quickly to ensure that our industry and our members provide the most useful support now and over the years-long rebuilding process ahead. Just this morning, the Executive Committee met with Jonathan Falk, the NAHB's disaster specialist. Jonathan helped us understand the road ahead to rebuilding and what the community needs now and into the future. We are working on the following steps right now:
Being a credible resource on rebuilding for local government officials, impacted homeowners, the media and others involved with addressing the aftermath of the fire.
Creating a resource page on our web site to provide accurate information for the public on rebuilding, finding a builder and/or contractor, and preventing scams and further loss.
Working with Governor Polis, county commissioners, mayors, city managers and other leaders to provide support for housing-impacted residents and future housing needs.
Assembling a Task Force of HBA leaders to help guide our industry's efforts.
We will be utilizing many of the resources that the NAHB and fellow HBAs—such as the Colorado Springs Housing & Building Association and Grand County Builders Association—developed as they lead the rebuilding of their communities after previous wildfires.
This will be a long road to recovery for Boulder County's residents. We want to ensure you that the HBA of Metro Denver is committed to that process and is ready for the challenge. Our mission is "to improve our members' abilities to responsibly meet the housing needs of our community, for a better quality of life." We plan to provide you with the resources to help Boulder County and to be the credible resource to help connect those in need with your services.
If you have any questions, please contact our Task Force at taskforce@hbadenver.com.
Sincerely,
Jeff McGovern
2022 HBA Board President