Marshall Fire Task Force moving into next phase of rebuild work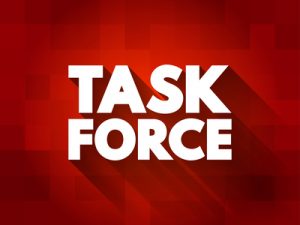 The HBA's Marshall Fire Task Force has been meeting regularly since February to work through many of the challenges presented by the rebuild efforts getting underway in Boulder County, Louisville and Superior. The Task Force is chaired by Steve Erickson, principal of a Louisville-based homebuilder, and Robert August (robert@northstarsynergies.com), a Denver-based consultant and builder, and includes more than 20 HBA members who bring their expertise in rebuilding homes after a disaster, including builders, engineers, architects, planners and finance.
If you have any questions about the Task Force and would like to get involved, please email taskforce@hbadenver.com. We will be sure to contact you quickly about the work being done to support the families and local businesses in the Marshall Fire area.
The Marshall Fire Debris Removal Program began its work in mid-April and has already cleared debris from several neighborhoods. Boulder County and the towns are using a tracking sheet to update the community on debris-removal progress. That sheet can be viewed by clicking here. The county's web site that includes updates on the process and other public resources can be accessed by clicking here. According to the county's data dashboard, there are 119 homesites in the final inspection process to be cleared for rebuilding.
It's now time for our industry to take the lead on the recovery efforts. With the rebuilding phase closer at hand, the HBA's Marshall Fire Task Force is transitioning into Working Groups to focus on specific areas of reconstruction. If you have interest in helping rebuild or have expertise to share in one of the following areas, we ask that you consider joining one of the Working Groups. If you are interested or would like addition information, please email taskforce@hbadenver.com. This is an important time for HBA members to step up and support the Marshall Fire homeowners and communities. All HBA members are encouraged to participate in some way on this effort.
The individual Working Groups will be setting up a meeting schedule and work plan in the coming weeks, and then will report back regularly to the full Marshall Fire Task Force committee. Information about the full committee and its work is available on the HBA's Marshall Fire resource site.  Should you have questions for any of the specific Working Group Co-chairs, their email addresses are listed below.
The Working Group subcommittees and chairs include:
Please consider joining one of these Working Groups. Your professional expertise will add value to our efforts to help in the rebuilding process and will certainly help the community members who lost so much in this tragedy. If you have any questions about the HBA's Marshall Fire efforts, please contact taskforce@hbadenver.com.