New HBA Division and Staff Announcement
Dear HBA Members,
The HBA of Metro Denver's mission is to improve our members' abilities to responsibly meet the housing needs of our community, for a better quality of life. Our members and service to our industry are at the forefront of everything we do. Our members help us fulfill our mission; our members are the mission.
To that end, the HBA of Metro Denver is establishing a Member Services Division. The division will be led by Connie Dahl, the HBA's new Vice President of Member Services, effective July 15. The division will advocate for HBA members in all aspects of engagement, benefits, retention, recruitment, education, and communications. It will enhance the connection between the HBA's councils, events, and our general members—prioritizing our members and enabling their engagement in a manner that positively impacts them, their business, our industry, and of course, the association.
Katie Evereth, our outstanding Membership Manager, will join Connie and Paige Roemmich, our terrific Marketing Assistant, in executing the division's charge.
Education and training were mentioned in our 2021 Member Survey as a top priority of our members. Expanding member benefits, such as our new Stormwater Excellence Program, is one effort to realize that priority. Steve Seno will work with Connie under the Member Services Division, particularly on our HBAU offerings, as well as continuing to report to me and work with Morgan Cullen on launching our new Stormwater Excellence Program.
Please help me congratulate and thank Connie Dahl in her new role and for all she does on behalf of our members! Please also join me in thanking Katie, Paige, and Steve for their commitment to our new division, and extending our gratitude to Toby, Corinne, Morgan and Rich on their continued dedication in their roles, which they perform so well!
Linked here you will see our new HBA Structure that illustrates how the association will be organized to serve you better. Should you have any questions, please contact me. We look forward to enhancing our service to you, and together, protecting and promoting our industry well into the future.
Sincerely,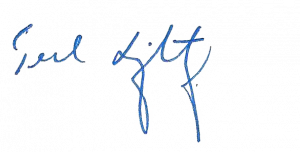 Ted Leighty
Executive Vice President, CEO
HBA of Metro Denver
tleighty@hbadenver.com