Metro Housing Coalition Endorses Pro-Housing Candidates in November Election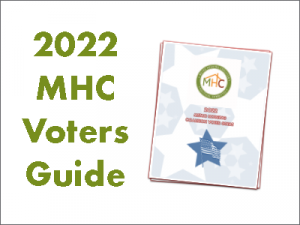 With the upcoming election in November right around the corner, the Metro Housing Coalition has been hard at work assessing the political landscape, interviewing candidates and finalizing endorsements and contributions in races to help support our industry.
While 2022 is generally considered an off year, with a smaller number of municipalities holding elections than in the odd years, there are still a number of important races in high priority cities and counties that will have a profound impact on the future of homebuilding throughout the metro area.
I am pleased to share the MHC 2022 Endorsed Candidates Guide. The MHC through its Executive Committee has interviewed county and municipal candidates to help provide support, insight and direction for our industry.
Our counterparts at Colorado Association of Home Builders will be releasing its statewide voter guide next Tuesday, Oct. 10. The 2022 CAHB Voting Guide will summarize the CAHB's official endorsements in U.S. Senate and House races, as well as General Assembly races in the state Senate and House.
Please utilize these guides as you begin to review your ballot, which be mailed out as early as October 17—and don't forget to vote to make your pro-Housing voices heard!