Builder Product Expo is back April 3rd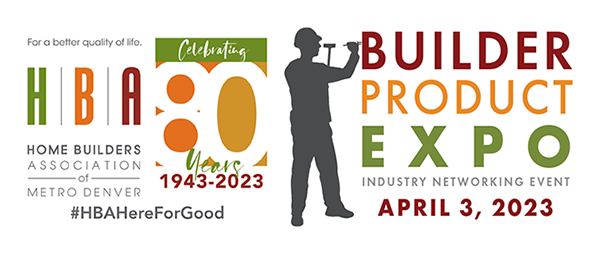 It's Back for 2023! HBA's Builder Product Expo will return Monday, April 3rd to the Marriott DTC for another great afternoon/evening event featuring 80 booths and 500 attendees networking and exploring exhibitors' products.
This year the event is brought to you by the HBA and the HBA's new Purchasing Agents, Subcontractors and Suppliers (PASS) Committee.
Builder members are always free, so please make sure to send your teams. Associates, some of the best booth locations and sponsorships are currently being reserved at www.hbadenver.com/bpe.
Looking forward to seeing you all there!