In Case You Missed Denver MAME University
MAME University 2023: Presented by Shane & Lisa Parrish, producers of the Nationals, the Gold Nuggets, and the MAME awards
First Time Entrant? Intimidated by the submission process? Looking to elevate your submissions? Want to IMPROVE YOUR CHANCE OF WINNING?
Learn how to make the most of your entries, with easy, step-by-step process to submitting your projects. See examples of past winners, understand the judging process and what judges look for - and simply learn how to avoid the most common mistakes when entering the Denver MAME Awards!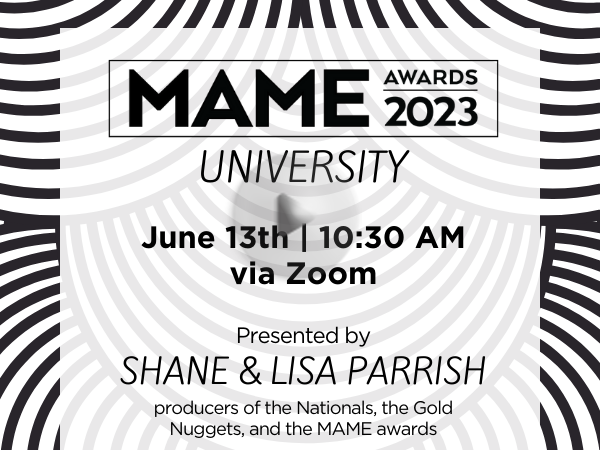 Details for entering at DenverMAMEAwards.com
Entry Registration Begins June 9, 2023
Early Bird Pricing Through August 15, 2023
Last Call for Entries and Entry Materials Due September 22, 2023
MAME Awards Show November 11, 2023
SEE YOU THERE!