Last Week to Enter MAME 2023!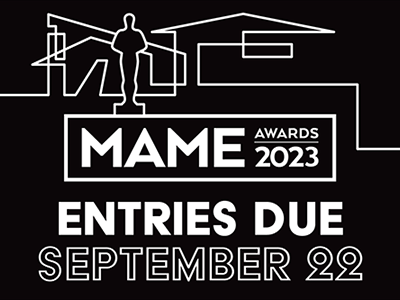 Don't miss your opportunity to enter MAME 2023!  You can enter any time this week, and entry materials are due bySeptember 22nd!
Enter Today!! Good luck!
Not sure how to enter? First Time Entrant? Intimidated by the submission process? Looking to elevate your submissions? Want to IMPROVE YOUR CHANCE OF WINNING?
Learn how to make the most of your entries, with easy, step-by-step process to submitting your projects. See examples of past winners, understand the judging process and what judges look for - and simply learn how to avoid the most common mistakes when entering the Denver MAME Awards!  Here is a link to the 2023 MAME University - Learn the ins and outs of preparing a winning MAME entry from Lisa and Shane Parrish! https://youtu.be/rWli3TyCgCQ?feature=shared