One More Fed Rate Hike in 2023?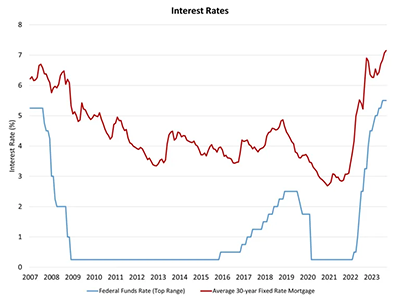 Robert Dietz, NAHB Chief Economist
September 20, 2023:
The Federal Reserve's monetary policy committee held the federal funds rate at a top target rate of 5.5% at the conclusion of its September meeting. The Fed will also continue to reduce its balance sheet holdings of Treasuries and mortgage-backed securities as part of quantitative tightening. These actions are intended to slow the economy and bring inflation back to 2%.
After an increase in rates in July, the pause for September will likely be temporary. Indeed, the Fed maintained a hawkish bias by noting: "additional policy firming may be appropriate... read more