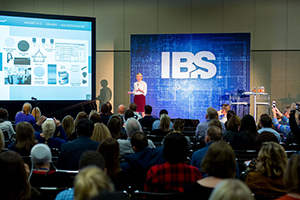 Here is your December IBS Update!
HBA Denver now has an IBS Page - 
The HBA of Metro Denver's website hosts a special page for IBS - and is Now Live!  You can learn more about IBS, how and why to attend, HBA of Metro Denver Member's speaking engagements, etc.  It also has its own Twitter Feed - showcasing everything that is going on around IBS.
Amy Abeyta, HBA of Metro Denver's International Builders Show (IBS) Ambassador 2020, will be keeping you up-to-date on all things IBS this year.  Thinking about attending IBS?  Visit the HBA IBS page today!