2021 Annual Awards Recipients honored at HBA Annual Meeting

The Home Builders Association of Metro Denver held the 2021 Annual Meeting on Thursday, October 28, 2021 at the DU Cable Center. The ceremonies were emceed by HBA CEO Ted Leighty. It was a celebratory evening as Angela Harris, TRIO's CEO & Principal and 2021 HBA Board President welcomed 2022 HBA President Jeff McGovern, Colorado Division President of Brookfield Residential. The HBA also presented the highly coveted awards for Associate of the Year, Volunteer of the Year, and Home Builder of the Year.
Angela Harris, CEO-Elect of the HBA began the night by thanking the generous HBA members who sponsored the event:
Overall Gold Sponsor, Ferguson/BAC Appliance Center, Event sponsors Oakwood Homes, Uplands, Westwood Professional Services, Craft Companies, KB Home, Lokal Homes, Norris Design, Rio Grande Company, Taylor Morrison Homes, Toll Brothers, TRIO, Belair Sitework Services, Cosentino, ListenUp, Opendoor, RMG - Rocky Mountain Group, and Soil Scientific. before sharing her perspective on the State of the Industry and HBA.
As the evening proceeded, a whole-hearted thank you and applause were given to the serving 2021 HBA Board Members. Mark Bailey then took attendees through the Board of Directors nominating process, announced the 12 elected builder/developer members that were elected to serve on the 2022 HBA Board of Directors (listed below), and called for ratification of the vote.
With that, Angela Harris administered the 2022 HBA presidential oath for Jeff McGovern and presented him with the customary gavel. Jeff McGovern took over with the installation of the 2022 Board of Directors, and provided his inaugural remarks.
After the induction of the board, HBA CEO, Ted Leighty presented the 2021 Awards for Associate, Volunteer and Home Builder of the Year, and also introduced a new award category for this year – the HBA Rising Star Award: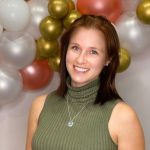 2021 Rising Star of the Year: Hayley Selden
Hayley has devoted an amazing amount of time to the HBA this past year. Not only has Hayley done a fantastic job chairing the Events committees for the CBRC AND YLC, she took on co-chairing the mentoring committee for PWB, eventually committing to PWB's Vice Chair position in 2022. She was one of the enthusiastic members that volunteered for the HBA's membership drive calling events, is an HBA Ambassador and Mentor, and was selected to the inaugural 2022 Emerging Leaders Program. Hayley is selfless with her time with association events, appreciates and supports the mission of the HBA, and has been inspired by every individual she meets at the organization. We cannot think of a better member to present this first-time-ever Rising Star award to, than Hayley Selden.
2021 Associate of the Year: Heidi Tackett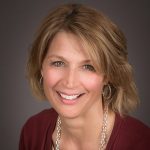 Heidi Tackett is one of those HBA members that is everywhere, providing leadership, support and ideas to help the HBA continue to thrive. Starting in our industry as a second career, Heidi sought to become engaged in the HBA immediately, and found a great fit (and deep friendships) within the sales and marketing council. As more she became more engaged in other councils and committees within the HBA, the more valuable of a member she became. Her leadership and professionalism has built her reputation as someone you can count on to truly give her best at all times to help her fellow members, HBA leaderships, and staff. Her Innate ability to approach challenges from unique points of view that helps her provide timely, creative and innovative ideas for our council leadership.
"Even during some tough years of personal transitions Heidi has continued to provide the caring leadership and dedication to her fellow members that she is known for. Through the years whether as a board member of numerous councils, membership committee member, or as co-chair or chair of the council board, Heidi is always looking for new ways to support the HBA and its members." We are proud to honor Heidi this year as the HBB Associate Member of the Year.
2021 Volunteer of the Year: Amy Abeyta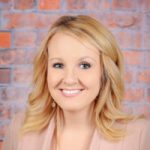 This important HBA associate has been an active member within our councils for many years. Even in the midst of a very busy year with her own job change, she has spent countless hours as the driving force behind one of our most successful councils. As we all know, the complication of Covid over the last 18 months has been daunting when it comes to keeping our members up-to-date with industry news and education, and our council boards have excelled in providing relevant programming through various delivery options. Our award winner has not only led her council to perform at an incredible level, but has also worked extremely hard to ensure that our Professional Women in Building Council is set for success into the future. Thanks so much to Amy Abeyta, with Napoleon, for her many hours of service! Our members have benefited greatly from her passion and commitment to our industry.
2021 Home Builder of the Year: Aric Jones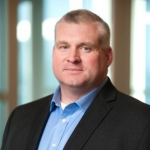 Aric supports the HBA by encouraging his team members to engage in every area of our association. Leading by example, Aric shares his time, perspectives and expertise as an active member of the HBA Board of Directors, and this year, championing the Emerging Leaders Program - and even choosing to sponsor the inaugural class.
"Aric Jones is very involved in the HBA, both in Denver and Colorado Springs. He also participates in several community and charitable functions. He is very giving of his time and resources, and I know that those who have the pleasure of working with him are very appreciative of the person."
Congratulations to the 2021 Annual Awards Recipients!